EMILY SANDBERG
Emily Sandberg is an American businesswoman, supermodel and actress.
Emily is the founder and CEO of Twice Social, a global digital marketing agency focused on honing in the true identity of its clients, building them a tailored audience in order to grow their business.
HEIGHT 5'10''
BUST 35''
WAIST 27''
HIPS 39''
HAIR Strawberry
EYES Blue
DRESS 6
SHOES 6 1/2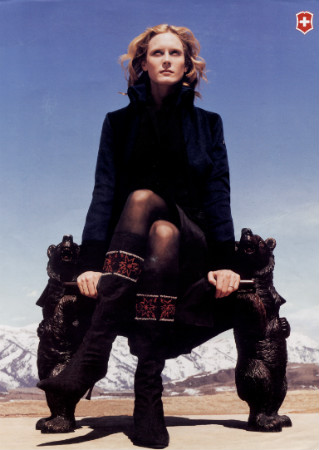 Emily's interest for the arts started at a very young age in Rochester, Minnesota; where her mother was a well known stage actress. When Sandberg was only thirteen she joined a mime troupe, performing in renaissance festivals and local schools; Emily would also occasionally mime on her own in local malls. Eventually, Sandberg went on to act in productions of Thornton Wilder's "Our Town" and Shakespeare's "The Tempest" and "A Midsummer Night's Dream". After appearing in an Off-Broadway production of "The Complete Works of William Shakespeare Unabridged" she was spotted by a modeling agent and was invited to move to the Big Apple to give modeling a shot.
Emily's acting was put in the back burner as her modeling career developed quickly. At that time, Emily could be spotted walking on runways for top labels such as Marc Jacobs, Calvin Klein, Narciso Rodriguez, Christian Dior and Dolce & Gabbana. Photographers like Annie Leibovitz, Steven Meisel, Mario Testino, Craig McDean and Peter Lindbergh were all taken by Emily's looks and shot her for several magazine editorials and covers, including Vogue, Harper's Bazaar and Elle; as well as advertising campaigns for Fendi, DKNY, Marni, Versace, among many others.
While enjoying enormous success from her work in the fashion industry, Emily decided to return her attention to acting. She moved to Los Angeles where she attended the Meisner Playhouse in Hollywood with the renowned Martin Barter, where she was an outstanding student. Since then Emily has been featured in such films as "Devil Wears Prada", "Desperate", "Employee of the Month" and "Old Dogs". Liz Smith of the New York Observer described Emily as "a cross between Sigourney Weaver and Charlotte Rampling", then urging people in her column to "remember (Emily's) name."
Emily was one of the first models to brave the then new world of the World Wide Web, with her "Supermodel Blogger", which chronicled her life as a model and mother, as well as her various points of view about the fashion industry. Ahead of its time, the blog today would be a great addition to the open-floor discussion surrounding the treatment of models, body image, and the pursuit for perfection in an imperfect world.
Sandberg currently lives in Nashville, TN where she leads an expert team at Twice Social, her digital marketing agency. With Twice Social, Emily hopes to educate the fashion industry on how to utilize the Internet and social media to its full potential, in new and smart ways, helping its clients to grow their business while doing good along the way.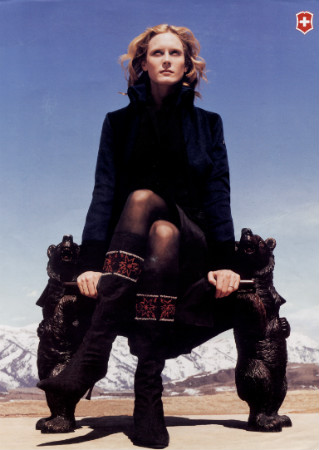 news api call